Ms. Hwang-Nelson is a Certified Public Accountant with more than 20 years of tax, financial and accounting experience, first in corporate America, and then in private practice.
Professional Services
INDIVIDUAL AND CORPORATE TAX AND TAX PLANNING
Ms. Hwang-Nelson has worked with individuals and small business clients. Her activities in the corporate arena include providing a wide spectrum of tax planning strategies, tax return preparation, review, research, and IRS audit defense for clients.
BUSINESS ACCOUNTING & CONSULTING
Her review and compilation and consulting work has included Professional Service Corporations, Retail, Wholesale, Construction and Professionals.
In consulting with small business clients, Ms. Hwang-Nelson has been active in the initial planning of the business structures, cash flow and budget analysis, cost analysis, and operations review.
FINANCIAL PLANNING & SERVICES
Ms. Hwang-Nelson's financial planning approach is a very organized approach to their personal financial data while developing the strategic plan that constructively balances the competing needs of income, asset preservations, and limitation of liabilities while meeting both short and long-term goals and objectives.
Professional Background
CERTIFIED PUBLIC ACCOUNTANT (CPA) / PERSONAL FINANCIAL SPECIALIST (PFS)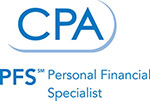 Ms. Hwang-Nelson is licensed as a CPA since 2004. Ms. Hwang has maintained her skills by continuing to take professional education in Accounting, Taxation, and Financial Planning.
PFS, Personal Financial Specialist awarded by the American Institute of Certified Public Accountants.
CERTIFIED FINANCIAL PLANNER (CFP ®)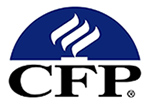 Ms. Hwang-Nelson has received the Certified Financial Planner Designation in 2011 from the CFP Board.
Educational Background
Master of Science in Financial Planning
Bachelor of Science in Accounting
Professional Organizations
American Institute of Certified Public Accountants
Personal Financial Planning Section of AICPA
Washington Society of Certified Public Accountants
Arizona Society of Certified Public Accountants
Financial Planning Association